About us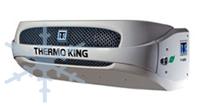 When it comes to looking after your equipment, Thermo King Northern are the experts.
With over 30 years experience, Thermo King Northern have the expertise and support to quickly diagnose breakdowns and take effective remedial action, thereby minimising the effect on your business.
Having equipment operating efficiently makes good economic sense:
Reduced operating costs
Reduced repair costs
Reduced down time
Reduced fuel consumtion
Importantly, correctly maintained equipment significantly helps the environment.
Thermo King Refrigeration systems can be highly efficient and economic to run, but they need to be routinely serviced. The small cost of regular maintenance can reduce breakdowns thus reducing unessesary costs with less fuels burnt and CO2 emitted.
Rapid Response
Professional Technicians
24hr Breakdown Call-out
Planned Preventative Maintenance
We have a team of over 50 highly skilled field based engineers to provide you with a rapid response.
All technicians are factory trained to the highest standards and hold professional accreditation. All technicians arrive at your premises uniformed and before leaving they will explain the work done and make recommendations to help you.
Our service vehicles carry a comprehensive array of spare parts so as to effect immediate repairs and to ensure a first time fix to most equipment, backed by our professional parts department and immense warehouse stock.
Our ongoing investment in specialist equipment, software, electronic communications and high levels of Thermo King factory training combine to ensure that we provide our customers with the quickest response with the best technicians.
Our comprehensive preventative maintenance plans keep your equipment in tip top condition, extending its life and ensuring economic operation. We offer a choice of plans, each of which can be tailored to match your specific needs.
SAVE YOU MONEY !